17 Exciting After-School Activities to Engage Middle School Students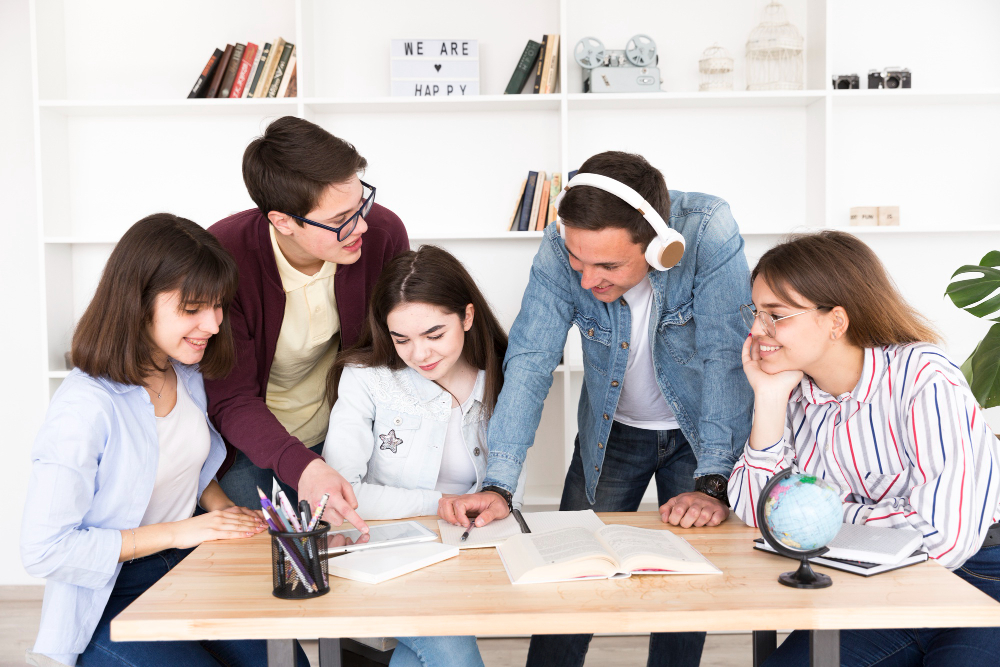 Middle school students often find themselves with free time after the school day ends. It's crucial to fill this time with meaningful activities. They provide a platform for students to explore interests and develop skills. These programs also encourage friendships outside of class. There's a wide array of activities that cater to diverse interests. Plus, using an online attendance tracker in each can simplify administration. This tool also keeps parents updated about their children's participation. Let's discover some after-school programs that can captivate and motivate young learners.
1. Robotics Club: Building the Builders
Technology is central to our future, and a robotics club puts students at the forefront. They can learn to build and program robots, fostering creativity and problem-solving skills. Whether they are beginners or aspiring experts, there's something for everyone. Also, an online attendance tracker helps educators monitor engagement easily.
2. Culinary Arts: Cooking Up Confidence
The kitchen is an excellent classroom. Here, students learn about culture, nutrition, and science through cooking. They also hone their math skills with measurements. Meanwhile, an online attendance tracker lets teachers swiftly note attendance, so they can focus on the cooking fun.
3. Creative Writing Workshop: Words That Wow
A pen and paper can unlock a student's imagination. Creative writing workshops let students express themselves and enhance literacy. Storytelling and writing are vital skills in today's digital world. Tracking attendance online helps workshop leaders support those who dive deep into writing and those who might need a nudge.
4. Art Studio: A Palette of Possibilities
An art studio offers a haven for self-expression. Students explore painting, sculpture, or digital art, developing their creative skills. The online attendance tracker makes roll-call seamless, keeping the focus on creativity.
5. Drama Club: Center Stage Confidence
Drama club invites students to act, direct, and produce. It boosts confidence, communication, and empathy. Plus, an online attendance tracker helps manage participants efficiently, ensuring no one misses their cue.
6. Environmental Club: Earth's Young Advocates
An environmental club can turn eco-consciousness into action. Activities like gardening and recycling make learning about the planet hands-on. An online attendance tracker helps organize these activities smoothly, ensuring everyone is involved.
7. Coding Workshop: Cracking the Code
Coding is essential in our digital world. Workshops introduce game development and web design to students. An online attendance tracker keeps tabs on attendance, aiding in seamless skill progression.
8. Chess Club: Strategic Minds at Play
Chess hones strategic thinking and patience. A chess club welcomes all skill levels for learning and competition. The online attendance tracker helps in organizing tournaments and daily play.
9. Science Lab: Discovering Through Doing
Science labs make learning active and fun. Hands-on experiments in different fields keep curiosity alight. An online attendance tracker ensures everyone's safety and engagement in each session.
10. Book Club: Literary Explorers
Book clubs foster a love for reading and discussion. They also build literacy and community among readers. Online attendance tracking assists leaders in maintaining consistent engagement and enthusiasm.
11. Music and Band: Harmonious Learning
Music and band practice allow students to enjoy rhythm and melody. They learn about music and practice for performances. Online attendance tracking makes organizing these sessions more harmonious.
12. Sports Clinics: Active Team Players
Sports clinics promote health, teamwork, and sportsmanship. Whether learning a new sport or improving fitness, an online attendance tracker helps coaches manage sessions and track progress with Supervisease.
13. Language Club: Global Communicators
Learning a new language connects students with other cultures. Language clubs make this learning fun and immersive. Online attendance tools ensure consistent practice and help track progress.
14. Math League: Numbers Game
Math leagues transform math into an exciting challenge. Through games and competitions, math becomes fun. Online attendance tools help organizers track active participation and readiness for challenges.
15. Photography Club: Visual Storytelling
Photography teaches students to tell stories with images. It also covers camera skills and composition. An online attendance tracker helps schedule activities and track submissions.
16. Community Service: Acts of Kindness
Community service teaches civic responsibility and compassion. Activities from park cleanups to helping at shelters show the impact of service. Online tracking is key for organizing these group efforts.
17. Debate Club: Articulate Advocates
Debate club strengthens argumentation and critical thinking skills. Students engage with current issues and practice public speaking. Online attendance tracking helps prepare students for debates and ensures equal participation.
Conclusion
After-school activities serve as crucial building blocks for personal development. They offer not just learning but also camaraderie and fun. An online attendance tracker helps instructors focus on enriching students' experiences. These activities open doors to new interests and possibilities. They encourage students to pursue passions and develop unique skill sets. By participating in these programs, middle schoolers prepare for both academic and personal success. As they engage in these enriching activities, they're not just marking time; they're crafting a foundation for a bright and fulfilling future.
Read More:
Teaching Money Management To Your Middle or High School Student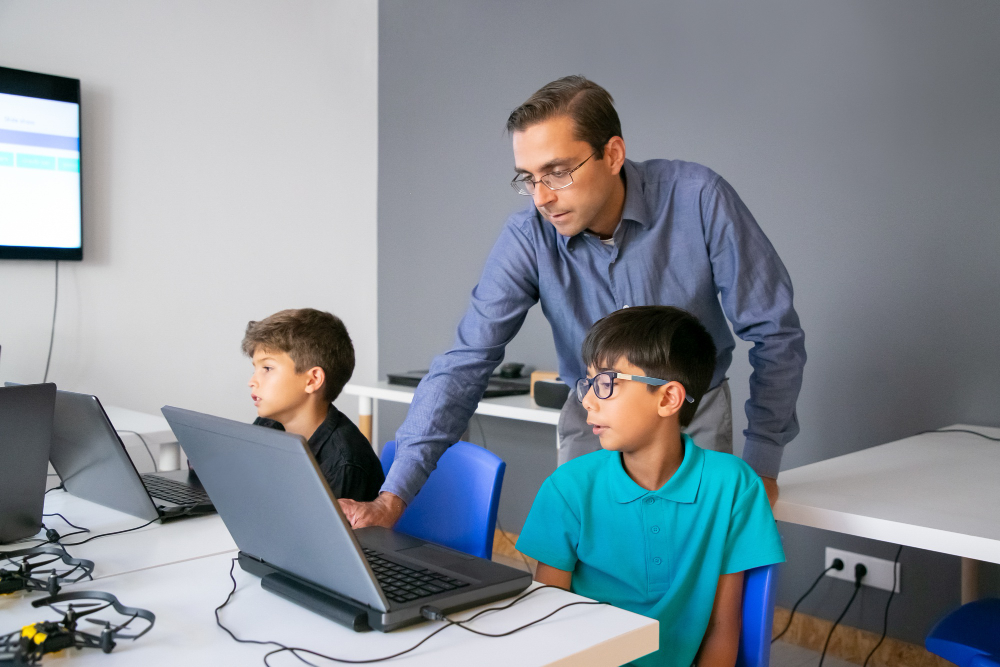 Safeguarding Student Data: The Critical Role of School Management Systems
Learn how school management systems play a crucial role in safeguarding student data and ensuring secure educational environments.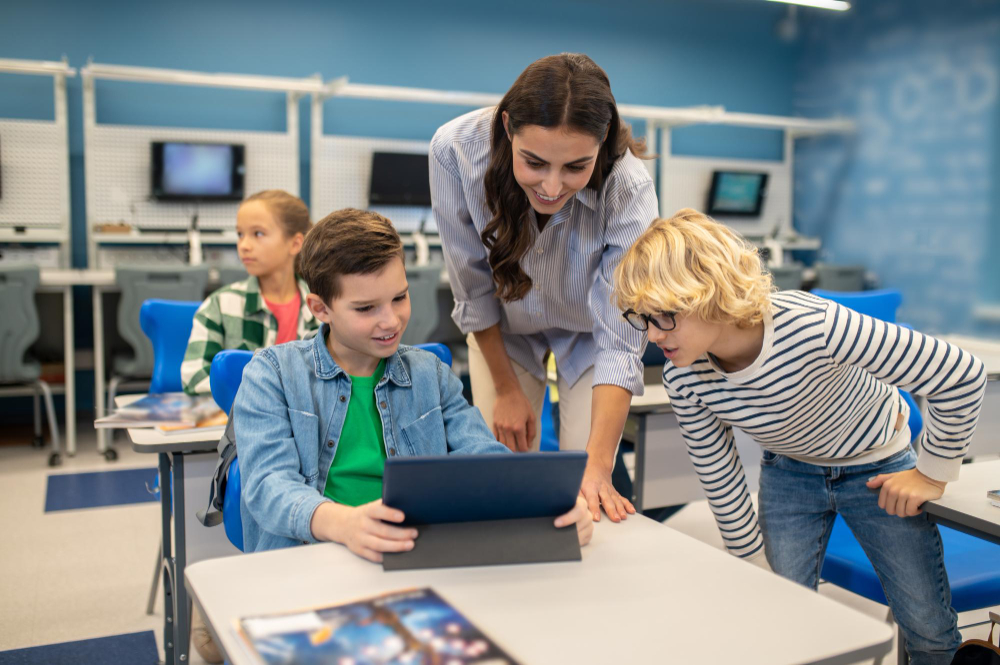 Enhancing Student Learning with Smart School Management Systems
Discover how smart school management systems elevate student learning with efficiency and innovation. Unlock educational success today!